Welcome to Catholic Schoolhouse – Indianapolis!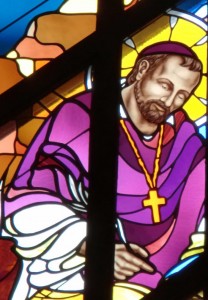 Our chapter is in Zionsville at Saint Alphonsus Liguori Parish.
1870 W Oak St.  Zionsville, IN 46077 
For 2018 – 2019 school year:
We meet on Thursday mornings at 9:45. Our day begins with morning prayer, chorus and the Pledge of Allegiance.
Children of all ages including eager 4 year old through High School will then move into their academics where they will learn and review memory work, enjoy hands on art and science, and a snack. Babies are welcome to stay with their Mama's and young children will have fun in the nursery where their tutor will have fun, educational activities prepared for them.  At 1:00 pm, we will all join back together for closing prayer and announcement. We will share lunch and fellowship before heading home.
Each family with children in the Grammar stage (4-11) is responsible for purchasing a Tour II tour guide from the Catholic Schoolhouse Store. Other optional (but very helpful) resources to purchase are the Tour II History Cards and Tour II Music Memory Work CD. Both are also available at the Catholic Schoolhouse Store.
Our tour II history studies begin with Ancient Egypt and continue to Medieval Period. Geography encompasses Europe and Asia while our quarterly science focus is Botany, Chemistry, Astronomy, Sound and Light. Our religion focus for Tour II includes The Mass and Sacraments. Also included is Ancient Art; Ancient instruments, Gregorian Chant and Orchestra Instruments for music and Conjugations and Declensions for Latin.
Our Dialectic and Rhetoric students (grades 7-12) continue with similar focus but will experience these topics at their levels through literature, writing, Socratic discussions, famous speech recitation and memorization as well as hands on science labs and art projects.
To learn more about our fee structure and how to earn the full amount through our Scrip Now program, contact us.
If you have any questions, please don't hesitate to contact us!
God Bless,
Toni Graff ~Director
indianapolisin@catholicschoolhouse.com